BARRIO (HOLA) – Lionel Messi's triumphant leadership for the Albiceleste national team in Qatar still lingers, but the field is set for another exciting competition – the Women's World Cup. The anticipated tournament is currently taking place in Australia and New Zealand from July 20 to August 20. With Latin American talent shining bright, national teams from Costa Rica, Panama, Brazil, Argentina, and Colombia are competing against the world's best. Meet the Latina players who have proven themselves to make a mark in the tournament.
Costa Rica
Costa Rica's women's team was enthusiastic about their recent arrival to New Zealand. Their first match will be on July 21 against Spain at the Wellington Regional Stadium.
Raquel Rodriguez Cedeno
Costa Rica's star player, is 29-year-old forward, Raquel Rodríguez Cedeño, known as 'Rocky'. With more than 100 caps for her country, she was designated as the flag bearer for her team.
Priscila Chinchilla
The talented Priscila Chinchill is a 21-year-old striker. At her young age she 's already had a long career in the Costa Rican national team, making her debut at 16.
Sheika Scott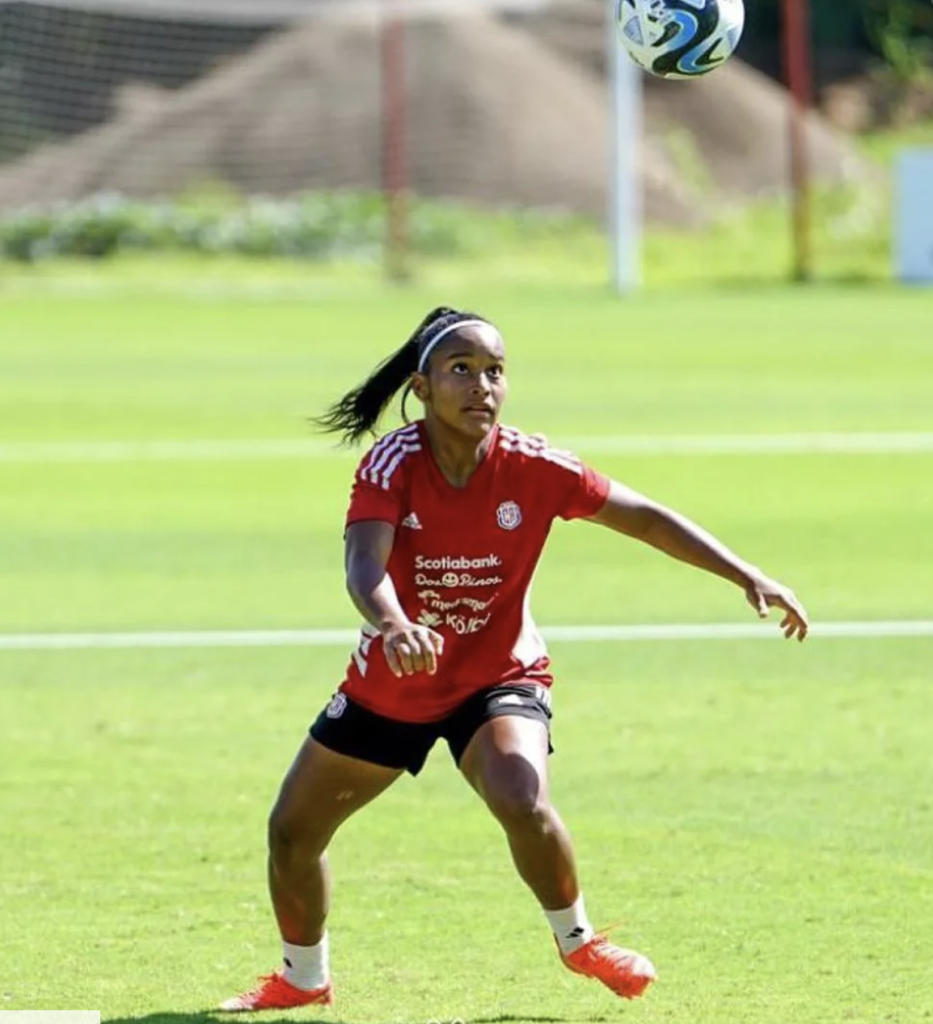 While most 16 year-olds are studying, Sheika Scott is playing professionally. At just 16 years old, this talented midfielder is the youngest face of the Costa Rican team.
Katherine Alvarado
Katherine Alvarado is an experienced 32-year-old midfielder and one of the biggest pillars of the team. Alvardao has been wearing the national team's shirt for more than 15 years.
Brazil
The Brazilian team is one of the favorites to win the World Cup. The young and renewed team is made up of international players that compete in high-level leagues outside of Brazil. This talented team arrived in Australia on July 4, and will play their first match on July 24 at the Hindmarsh Stadium, facing Panama.
Marta Vieira da Silva
Marta Vieira da Silva is a 37-year-old legend in Brazilian soccer. The striker has been recognized five times as the Best Player in the World, and has represented her country's team in various World Cups. She plays for the Orlando Pride of the United States National Women's Soccer League.
Kathellen Sousa
27-year-old Kathellen Sousa is a skilled defender. She plays for Real Madrid Club de Fútbol in the Spanish First Division.
Geyse Ferreira
At 25 years old, Geyse Ferreira, is part of the ranks of FC Barcelona in the Spanish Women's First Division. The Brazilian player has is known for her speed, technical skills, and goal-scoring ability.
Gabi Nunes
26-year-old Gabi Nunes is known for her prowess as a forward. The Brazilian star is also the Madrid CFF of the First Iberdrola of Spain. Nunes is recognized for her excellent goal-scoring ability, agility, and technical skills.
Lauren Eduarda Leal
Lauren Leal is a young defender. The 20-year-old plays as a defender and is part of the Madrid CFF.
Panamanian women's soccer team
This is the first women's World Cup for the Panamanian team. The team obtained the last available pass last February by defeating Paraguay. They will start their journey with a challenge, facing Brazil on July 24.
Martha Cox
Panama's star player is Marta Cox. The 25-year-old midfielder plays for the Pachuca Soccer Club of the BBVA Women's League.
Riley Tanner
Born in the United States, but a Panamanian national, 23-year-old Riley Tanner is a forward. She plays for the Washington Spirit of the NWSL.
Raquel Rodriguez Cedeno
Costa Rica's star player, is 29-year-old forward, Raquel Rodríguez Cedeño, known as 'Rocky'. With more than 100 caps for her country, she was designated as the flag bearer for her team.
Argentina
After the triumph of Lionel Messi's national team in Qatar, it is the women's team's turn. They will play their first match on July 24 against Italy.
Stephanie Banini
33-year-old midfielder Stephanie Banini is considered one of the best Argentine players in history. She currently plays for Atlético de Madrid. This could be the last World Cup for Estefanía, who has made hints about it.
Yamila Rodriguez
Yamila Rodriguez is a 25-year-old forward, named among the world's top 20 footballers at the 2022 Dubai Globe Soccer Awards.
Sophia Braun
Sophia Braun is a 23-year-old midfielder that plays for the León club in the women's Mx League.
Colombia women's soccer team
Colombia participates for the third time in this prestigious tournament. Their biggest success came in Canada, when they reached round 16, before losing to the United States. This year they will play their first game on July 25 against Korea Republic.
Linda Caicedo
Linda Caicedo is the great star of the Colombian women's team. She plays as a striker and according to the Globe Soccer Awards, is the second best player in the world, second to the Spanish Alexia Putellas.
Daniela Montoya
Daniela Montoya is a 32-year-old midfielder, and one of the most experienced players on her team, having already participated in two World Cups.
Leicy Santos
27-year-old Leicy Santos is a midfielder. She plays for Atlético de Madrid, and is a strong card for the Colombian team.
Maria Catalina Usme
Maria Catalina Usme is a 33-year-old striker. She has acted as captain and is a top scorer for the Colombian women's team.